The UK govt continues to ease restrictions on movement, diverging from scientific advice. Senior govt science advisers are all urging greater caution but already the Govt has said people can move around more or less freely, schools are due to reopen and many people are being expected to return to offices and workplaces. And of course the tory press are trying to discredit both scientists and anyone who speaks out against the govt. We've even had senior tories asking for the 2m social distance rule to be reduced to 1.5m to help the catering industry. FCOL people, the virus doesn't care why you are close by others.

In consequence people are flocking to beaches, parks etc. This is a big problem as beaches etc become super crowded. Three people were seriously injured in Dorset yesterday and there were so many people on the beach the air amulances struggled to land. The police had to 'corral' people. This is not a joke. This is for real – imagine how many infections will have started in that crowd.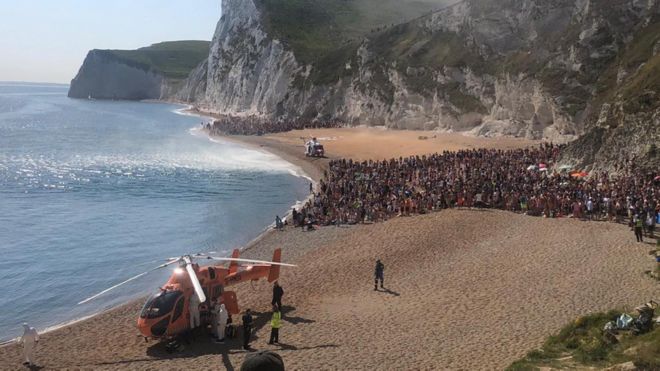 As for death rates – they're slowing but not as fast as other countries. Indeed our moving average has stopped going down. I am really quite concerned a 2nd wave is just round the corner.
Over in the US its just stupid. The death rate continues upwards, there are now over 100,000 dead and its still not levelled off. But many states have ended lockdown under pressure from Trump and right wing militias.
Meanwhile the murder of an unarmed black man by police has caused civil unrest and violence.